Links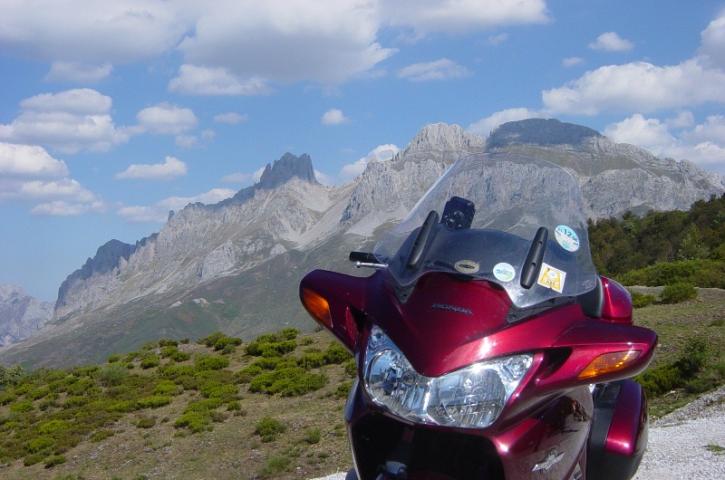 BIKE FRIENDLY ACCOMMODATION
BEDS4BIKERS - Biker friendly Bed and Breakfast, Self-catering & Camping sites accommodation across the world
BUCK INN - bike friendly inn on the famous Helmsley to Stokesley road
HOTEL BANDEOLERO - Rural hotel and restaurant in the Ronda area of Andalucia
LA PECH - bike friendly B&B in the Lot-et-Garonne region of South-West France
LA NOYERAIE - B&B, Gite and cafe run by a Jennifer & James from Harrogate ! - Fresh scones and Yorkshire tea - just 4 minutes from the medieval city of Rocamadour.
MIESDEVILLA - B&B just 900m from the beach and 20 mins from Santander ferry. Secure bike parking, Evening meals available.
SUNNYSIDE B&B - Family run B&B with en-suite accommodation, close to the banks of Loch Lomond, Scotland
VINE COTTAGE B&B - A little bit of England in Germany. A great B&B in the Cologne area.
VILLA KAKELBONT B&B - English speaking B&B for bikers in the Nederlands at Leimuiden just south of Amsterdam
HET WINKEL HOLIDAY PARK - camping park at Winterswijk, in the province of Gelderland, Netherlands.
PRODUCTS & SERVICES
ACTIVE GPS. CO.UK - Retailers of GPS equipment, speed camera detectors and accessories
ALTBERG BOOT MANUFACTURERS - Quality walking and biking boots made in the Yorkshire Dales
ALPHA SUSPENSION SET-UP - Bespoke motorcycle handling service
BIKE– QUIP - Specialist in Honda STX1300, ST1300 and ST1100 accessories
CHOPPERTOWN  - For all things regarding 'Choppers' plus the site for cult/hit motorcycle movies. 
DEVITT INSURANCE - Low cost Motorcycle Insurance for motorcycles, mopeds and scooters
DAVID SILVER SPARES - specialise in Honda motorcycle parts from the 1960's
COZZOO - biker T shirts and accessories for all occassions.
EXCHANGE-RATES.COM - Features live exchange rates, money transfers and more.....
MOTORCYCLE PRODUCTS LIMITED - online motorcycle parts & accessories store. Free & Next Day UK Delivery on pattern & genuine parts for all makes and models.
MOTORBIKE STORAGE - thank you to the children, especially Jack, from upstate New York for their motorcycle storage idea. 
STAHLKOFFERS PANNIERS - British built -R1200Gs type - metal panniers - at sensible prices
ULTIMATE ADDONS  - motorcycle accessories for your touring needs
WICKED QUOTES.COM - "The Motorcycle insurance specialist" 


VARIOUS
COLDSTREAM BIKE TRAINING - Your one-stop shop for all your motorcycle training needs including CBT, full licence, rusty riders and advanced training.
DALESMAN MAGAZINE - 'the' Yorkshire Dales magazine
MOTORCYCLE SAFETY - tips and suggestions on Mororcycle safety.
MOTORCYCLE GPS & GEAR - guide to motorcycle laws and classifications across all 50 states of the USA.
WHICHBIKENET - online biking magazine offering news and reviews - 100% free
YORKSHIRE DRIVING SCHOOLS - car and motorcycle driving lessons in Yorkshire 


Please note inclusion of these links are for information only and in no way should be considered as a recommendation from ourselves