Booking Form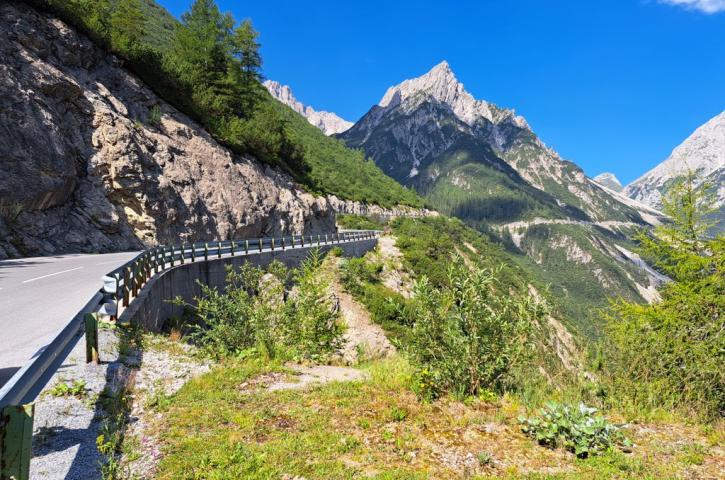 Motorcycle Touring Choice and Booking
Thank you for your interest in our tours, to make your booking as smooth as possible, we suggest you follow the following easy steps:
Visit the tour schedule page where you will find full details of our tours, including dates,itinerary, skill levels, tour costs and present booking levels.
Please read all the details carefully as we wish you to be comfortable with your choice. If you have any questions and the answer is not in the FAQs page, please feel free to give us a call.
Having made your choice, although we indicate present booking levels, we suggest - whenever possible - you phone/email first (we are open 9am - 6pm Mon-Sat) to request a place (this is especially the case if the tour is showing yellow thumbs up (nearly full) or if you require a single room). Once confirmed, we will hold your booking for a few days, to allow you to forward your booking form and deposit.
Please fill in the interactive booking form and submit to us along with the necessary deposit. 
Sorry we can not take credit card or Paypal payments.
We will automatically send your booking confirmation/balance invoice by email (please check it does not go into spam box) - or if you would prefer we can post it , please indicate this on the booking form.
Please confirm receipt by email - if you have not received your booking confirmation within a few days & it is not in your email spam mail folder, please contact us. 
If you have any questions please do not hesitate to contact us.
                                                       
                  UK & European Interactive Booking Form                              

We regret that we are unable to accept credit card or online reservations -  BACs payments (details on form) should include your name. Cheques should be made payable in Sterling to Mrs Sharan McIntyre or White Rose Motorcycle Tours.
Please post your booking form to:
White Rose Motorcycle Tours
31 Beechwood Grove
Colburn
Catterick Garrison
DL9 4WA
See also - Terms and Conditions