Grand Alps 2019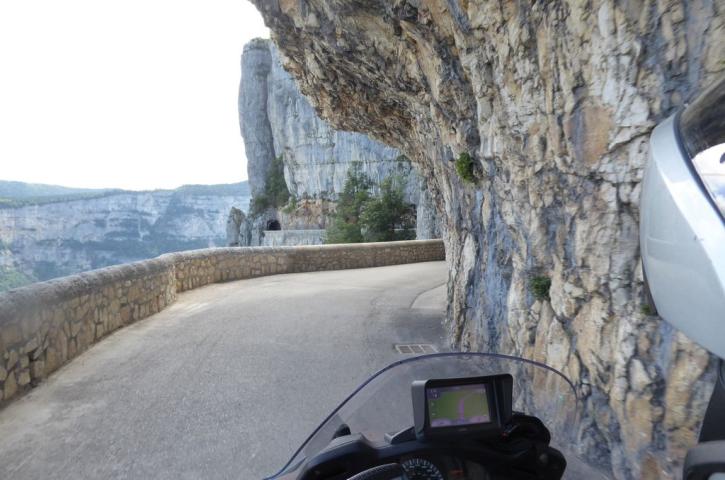 The Grand Alps tour was the opportunity to visit somewhere that we had done a recon on many years ago, and we were not disappointed.
I always knew this was going to be a hard tour, mileage wise, and so it turned out, but I am pleased to say that we had an experienced group of riders who took it in their stride and enjoyed the beautiful weather that followed us along the route. 
Having taken the crossings of our choice we stopped at our usual overnight stop in the Champagne region. This hotel does not get any cheaper, but it always feels friendly and the food gets better every year. This visit was no exception and everyone said how much they enjoyed it.
Very much a cross country route the next day, some good roads and once again the weather helped to take us to our next overnight stop on the Massif Central region. We ate out tonight and although it is a popular tourist town were really surprised by how quickly the restaurants filled up especially with it been midweek.
A rain shower started the day, but it soon disappeared and we enjoyed more cross country roads and the short ride over the Col de Machine, a tour de France favourite, this is not for anyone who does not like heights.
We had a three stay at our next destination of Castellane. A superb hotel in the town centre was an ideal location for our tour of the area. The first day it was a ride–out to the Verdon Gorges and the following day, fo me, a rest day. Although I am not sure you can call a hike up to the Chapelle Notre dame du Roc very restful. Others took a ride south to the fleshpots of Monte Carlo and Monaco.
The temperature by this time was getting well into the 30's making it a little uncomfortable so we were relieved to head into the French Alps and the Col du Galibier where the cooler temperatures made it more bearable, we had beautiful sunny skies whilst behind us the news were reporting  terrific thunderstorms and severe flooding – glad to miss that.
Our overnight stay was in Annecy, which was a nightmare to get into due to it been the end of a sunny day and everyone was returning home after a day by the Lake. We were a little worried about finding a restaurant as the hotel did not have one, but need not of worried as a short walk into the beautiful  town centre provided numerous choices, albeit once again very busy.
Rained heavily overnight and was still drizzling when we departed next morning, took a new route to avoid Switzerland and its expensive motorway vignettes before returning back to the final night at the sane hotel in the Champagne region.
As I said a hard tour due to the amount of cross country riding, but very rewarding in terms of roads and scenery,. Certainly an area which we will return to again