Emission Zones - will they affect you?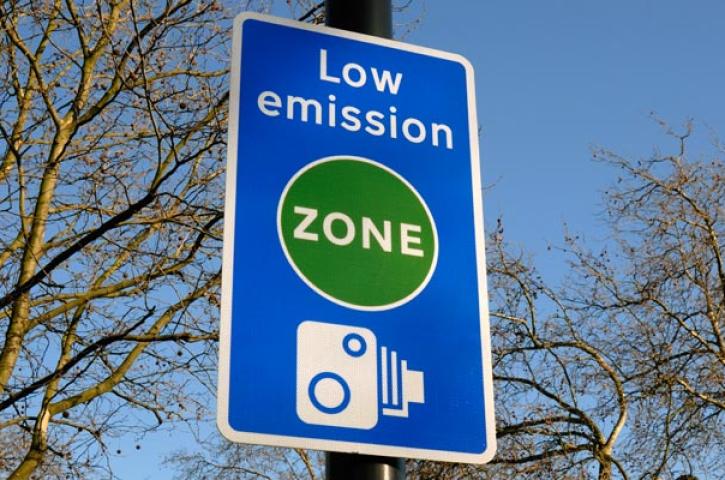 There is no doubt with the recent COP24 Climate Conference in Poland and the government's announcement today regarding better recycling of waste that climate control and the causes of it are very much on peoples mind.
Whether you believe in Global warming or not (Mr Trump) it can only be a good thing that we reduce the amount of emissions pumped into the atmosphere. However I suspect as usual Governments will go for the easy options and punish the motorist or in our case the motorcyclist.
To be honest when one of my clients asked me this year if it effected our tour I had not given it much thought, however, I did some checking and found out that at that time it did not, as we were not going through the particular cities where emission controls were in place and in others, motorcycles were exempt.
However, I am a classic car fan and a recent article in one of the magazines it makes it clear that there is an ever tightening up of controls and no go areas that classic car road trips may soon come a thing of the past. Not planning a classic car tour at the moment, so maybe not relevant, but I am sure there are plenty of classic motorcycle enthusiasts that tour on a regular basis.
With the disappearance of the 2 stroke engine and the increase of modern fuel injected engines motorcycles pollute very little, but one wonders if this is the thin edge of the wedge and the restrictions will continue to ramp up till certain areas in certain countries will become unavailable to visit or pass through.
As usual Europe is making a meal of this, and every country has different ideas of emission levels, which vehicles it affect , and different coloured stickers to be displayed. However, what they all seem to agree on is that they are going to charge or fine one way or another.
This is a large topic and certainly one I cannot hope to cover here, if you want more information I suggest you visit www.urbanaccessregulations.eu which has information and links to official permits. Beware of third party website which can charge you 5 times the official amount.