2022 Tour season now complete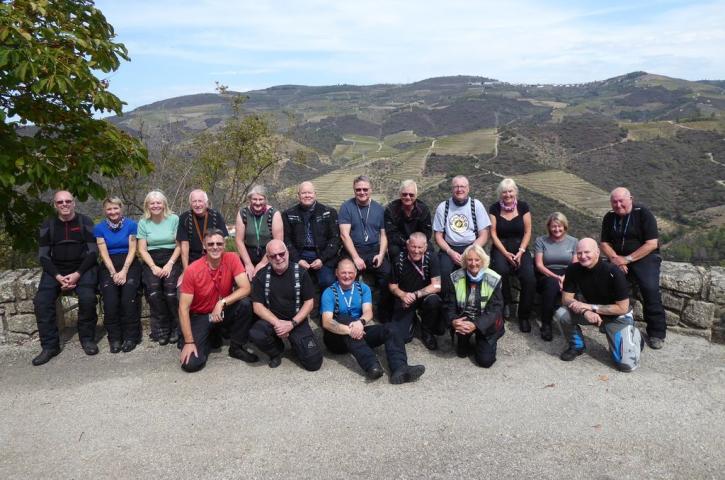 Well I am pleased to say that 2022 saw us complete a full season of tours.
The year started with a larger than normal group for our NW200 tour. The weather was especially kind for race day and everyone really enjoyed themselves.
The tour to Scotland – again escorted by Alison and Roy – was also full, and everyone enjoyed our new destination, a lovely guesthouse south of Wick. This gave them two days to tour the very north of Scotland, and some even took a say trip to the Orkney Isles.
Numbers were lower than normal for our first two tours into Europe as there was still a little apprehension regarding the regulations covering Covid. However, it was great to be back on tour again and we had fantastic weather for not only these tours, but for most of the season.
Unfortunately on the Mountains of France tour we had one person test positive for Covid prior to departure and another couple who went home after testing positive whilst on tour.
By the time our Austria and Switzerland tour came along people were becoming a little more relaxed and although several people tested positive, the symptoms were no worse than a sore throat and slight cough so everyone could carry on as per normal. This is a tour we have done many times, but a new hotel in Switzerland meant we could try out new routes – which I have put in the memory bank for future tours.
We had a capacity crowd for our Croatia, Slovenia and Italy tour. Again another tour that we have done may times, however; we were a week earlier than normal, which I think was maybe a mistake as we encountered heavy traffic and ques in several places, as the German and Italian holidays were still in force. I also think that it was made worse by people finally been able to go on holiday after 2 years in lock down. Thankfully been on bikes we were able to negotiate most of it, must have been terrible sat in a car. However, this did not spoil our tour and it is always great to return to these countries. The food was great as usual and I think I put on more than a few pounds.
Another full tour for our Portugal and Spain tour, although we were returning to several places we have stayed at before, a 2 night stay in Toledo and a further 2 nights in Porto introduced us to different routes and attractions. Especially enjoyed Toledo, ironically this was due to an impromptu get together in a bar – nothing better than spending time with like-minded people, many who have become firm friends.
We had a fantastic hotel in Porto, which was just a short taxi ride from the centre. However, we were a little shocked by the sheer amount of tourists; again I think the 'Covid effect' had a lot to do with it.
However, a very interesting place and lots to see.
Once again we had great weather till we arrived in the Picos de Europa where it was a little disappointing, however, did not spoil the whole experience. What was a little disappointing was Brittany ferries yet again been behind schedule which meant we arrived late in Plymouth and had to stay overnight. However, it worked out ok as we had great weather for the ride home.
Our final tour was a weekend in the Lakes and Dales. Always tricky as you don't know what the weather is going to be. Sure enough on the first morning it was raining so we spent a couple of hours at the Lakeland Museum, but the rain soon stopped, the clouds parted and the sun returned ensuring that we had some great riding over the next 2 days. This Tour is also very much about catching up with old friends and it was so glad to see so many, some of whom we have not seen for many years. 
As I write we have almost finalised the tours for 2023, I hope you will be able to join us.