February 2016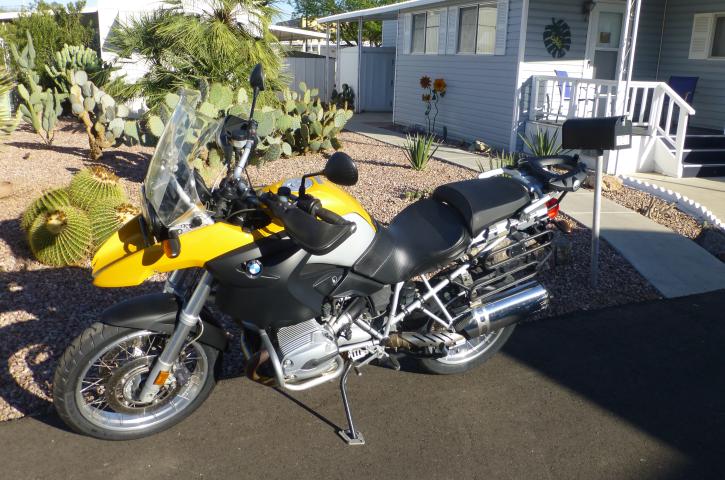 Well we have been over here in Tucson for nearly three weeks and are enjoying our usual winter break.
Like the rest of the world our weather is being affected by 'El Nino', but whereas it caused major flooding in England, here it has raised the temperatures some 15 deg F above normal and has seldom dropped below 80F for most of February, these are temperatures more associated with late April, early May.
Needless to say we are making the best of it and are enjoying the sunny days, perfect blue skies and low humidity which makes perfect riding weather.
We said goodbye to the Triumph Tiger 955i yesterday, which I sold on Craig's list. We have Craigs list in the UK, but it is not as well-known as out here- it is a great and free sales medium.
I must admit I will miss the smoothness of that triple engine as I have bought Mikes old BMW R1200GS. (He as just bought a low mileage water cooled R1200GS) – anyone who knows me, knows I am not a fan of the boxer engine, but the GS with its shaft drive makes a lot of sense out here, as there are numerous scenic dirt roads to ride which is not kind on chains and sprocket.
We will be closing the Cactus and Canyons tour in the next few days. We have 16 people on tour, which is a nice size, but if you have a last minute rush of blood to the head and want to join us, please give us a call ASAP.
Our UK and European tours are filling nicely, you will see some are already full and two others just have a room share left, but we do occasionally get cancellations, so if you are interested, please let us know and you will be the first person we will call in such an event.