Cactus & CanyonsTour of Arizona, USA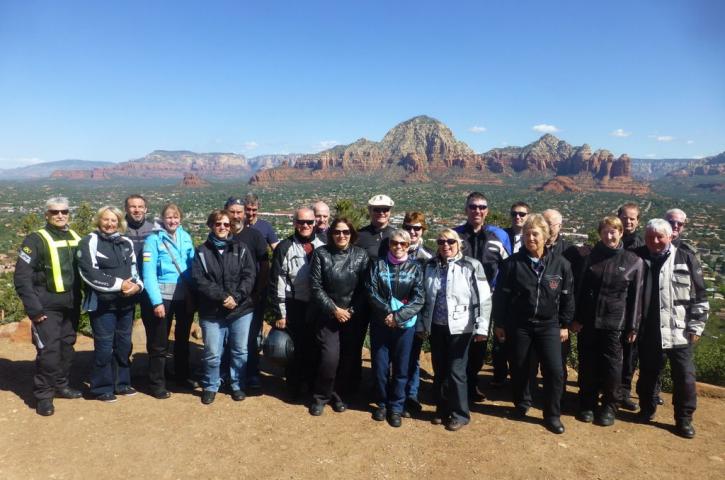 We are now two weeks into the New Year, I hope you all had a good time over the Festive period.
As is normal this time of year, things start to get busy again and the tours are starting to fill up. This means that unfortunately we have to dissapoint people by not being able to get them on the tour of their choice, however, we hope they understand that we do not want to go down the path of some companies; by having such a large group that no one gets to know one another. We have used this policy for many years, and is one that our customers seem to like.
Our first tour of 2016 will be the 'Cactus and Canyons' tour in Arizona, USA. I am pleased to say that once again, we have a nice little crowd on tour, with most taking the option of an extra two nights by the beach in Mexico. If you would like to join us, we still have a couple of places left, including a room share; however, we must close the tour at the end of January.
Several other European tours are almost full, so if there was one you were particularly interested in, please contact us and we will hold a place until we receive your booking form. If the tour is full and you are happy to take a chance on a cancellation, send us your details, and you will be the first person we will contact should such an event occur. 
Think that is about all for now. I am busy making arrangements for our 20th Anniversary dinner at the end of January. I have been quite blown away by the response to my email and we have had to close the event, now just need to keep my fingers crossed for no snow.....