February 2014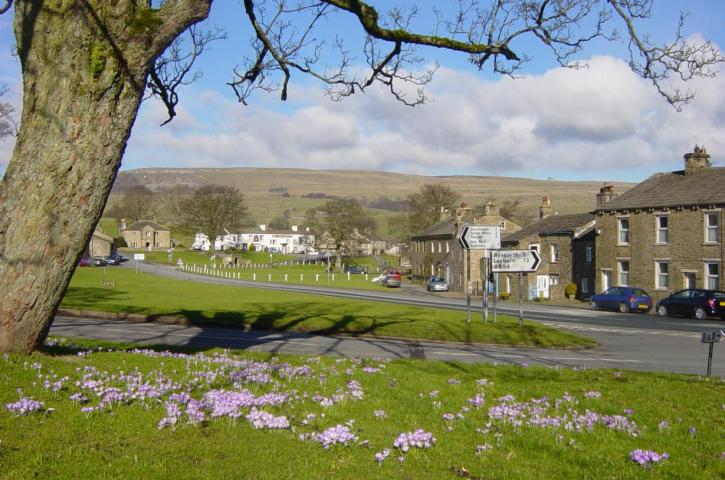 Whilst trawling back through my old photos I found this one taken at Bainbridge in the Yorkshire Dales and thought it appropriate for the time of year.
As it is fast approaching the end of February I thought I should write a few lines before we head out for our annual break in Arizona. Yes I know my life is one big holiday, and whereas I might admit I am very lucky in what I do, it is nice to get away and recharge the batteries now and again.
Whilst away everything will run as normal, with the office being managed by 'Marjorie'.  I will be answering all emails and can answer any specific questions you may have. We are always happy to talk to you Face to Face via Skype (whiterosetours) which is on most of the time, but we are 8 hours behind time wise. 
I am looking forward to dragging my old Triumph Tiger out and riding some of the great back roads again, they have had an exceptionally dry winter out there and looks like it will be in the mid 70's for our arrival. so at least no snow like last year !
At the end of April we will be welcoming a group of customers who are coming out for our 'Cactus & Canyons' Tour. Some came on our recon tour last year, and it enjoyed it so much that they booked again, so guess that says everything. We are hoping this will become a regular event and have already had quite a lot of interest for 2015. If interest continues we may even expand to a second tour. I would also love to take you on some of the dirt roads which make up 90% of Arizona's total , but unfortunately we are yet to find a hire company who will allow this.
On the home front, our Harz Mountains tour is now full, along with the Slovenia & Portugese one. We have just the one room left on the Costa Brava tour and two on the one going to Austria & Switzerland. So if interested please call us ASAP.
Finally we are now affliated with Bikesure insurance, if you are interested in getting a quote follow our links from the Insurance and merchandise pages.