Bill Vivian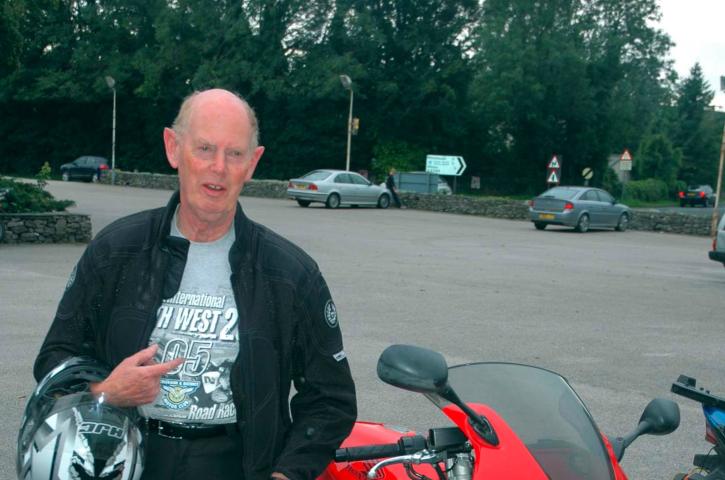 My blogs are a little like buses, nothing for ages then several all at once.
I had a lovely email from Bill Vivian the other day, advising me that he has finally hung up his leathers. I am sure he will not mind me putting the text below.
"Hi Dave.  
Thought I'd let you know that I have finally given up riding.  After my recent birthday (83) I thought it was about time as my right leg has lately been giving me some grief.
Could it be years of kick starting British bikes, or perhaps a reminder of when I was sliding down the A75 on my last tour. I put my classic Honda up for sale which was snapped up by a fellow club member, so after some 40 years when I was "born again" I no longer see a bike when I open the garage door.
I've had a good innings with particularly fond memories of times with White Rose Tours, the friendships I made, the riding and the craic, happy days! 
Perhaps you could give me a mention in your blog for those who may remember me.  Thanks again Dave and may the Tours go from strength to strength. 
Hope to see you again sometime. 
Yours etc. Bill V. "
 I know that many of you will know Bill, especially from the early days. We shall miss his wit and stories from his many years in the police, we wish him the very best in his biking retirement.