Steve Bryan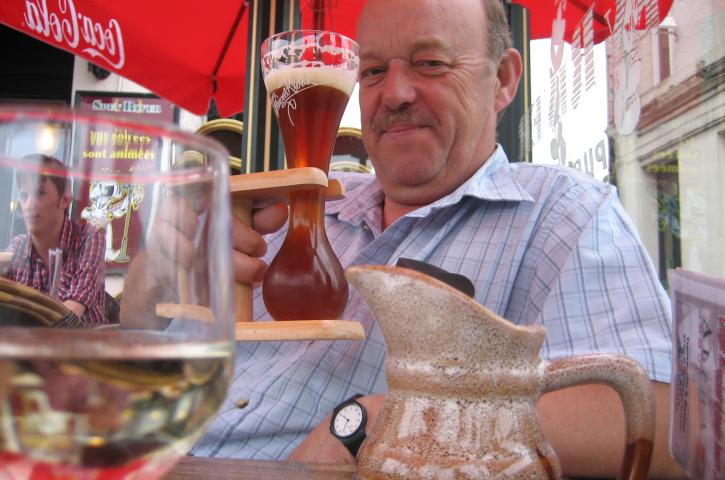 Ian Booth has asked us to pass on the news that his friend and riding partner Steve Bryan passed away last Friday. Apparently Steve collapsed outside his house having just returned from a holiday in Portugal, I guess not a bad way to go.
Both Steve and Ian have been coming on tour with us for many years, and had a great interest in the French Battlefields. Their help,  knowledge, and advice, proved invaluable when running our 'Chateaux and Battlefilelds tour' some years ago.   
I shall especially remember Steve for his love of food and drink - especially if it was something different  - his delight in making us squirm as he tried some unidentifiable French delicacy in a Honfleur restaurant will stay with me for ever...