Winter Break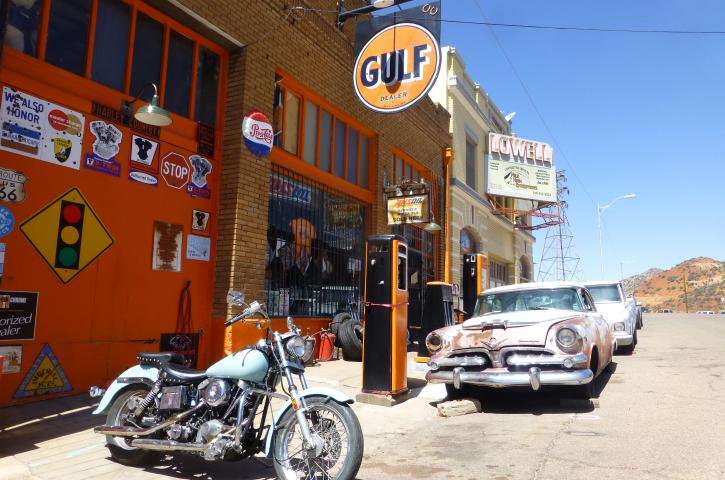 Well it is that time of the year when we head to the USA for our winter break. Yes I know you think that my life is one big holiday, but I do enjoy the change of scene and more importantly getting away from the cold weather.
Whilst we are there we shall be running our annual USA tour – which this year will be taking in Northern Arizona and Southern Utah. This really is a nice part of the USA and we will be riding some great roads and visiting iconic sites such as Monument Valley, Capitol Reef, Escalante, Bryce Canyon, Zion National Park, and of course the one everyone has heard about, the magnificent Grand Canyon. Throw in a Helicopter flight, and off road jeep tour amongst the red rocks of Sedona and you will see why these tours are so popular with our guests.
Whilst over there I plan to ride some of the back roads around Tucson; I wish I could get someone to hire bikes to go off tarmac, as I know many of you would enjoy the experience.  Not that I am great at riding off road – but to be honest , 90% of the roads in Arizona are not tarmac but are well maintained and graded on a regular basis – so not difficult to ride.
No doubt that you will have seen that our tours are filling with three of them fully booked – several others are close to being full – so please contact us as soon as possible to assure a place.
We have the usual problem of running out of rooms for single occupation, this is out of our hands I am afraid, and restricted by the hotels, however, at the time of writing, there are single rooms available on our W. Ireland and NW200 tour in May, and our Killarney & SW Ireland tour in early September, both of which are great tours.
If the website shows that there are no single rooms available – we can usually get you on the tour of your choice if you are willing to share. Yes, I have heard every story about people snoring and other strange nocturnal habits, but I have always found other bikers pretty easy to get on with, and we have many customers who have become firm friends with people they have shared with, and now regularly come on tour together. Check out the 'Tour News' section for the situation – at the time of writing we have several male and one female rider who are looking to share.
Whilst I am away the office will be open from 10am – 5pm and looked after by Marjorie. I am in constant contact with her and will also be monitoring the emails, which I suggest should be your first point of contact.
Take care
Dave